The depths of Keena Maya's sound are incantations, drawing us down into our roots, grounding us into our bodies, and invoking the incandescent deity within us to rise.
DJ   -  Electronic Sound Artist  -  Instrumentalist
Who is She?
... guided by the rhythms  of the Earth and Moon ... 
She calls her sound BASS BLISS 
 >  >  >    a global electronic transmission for heart expansion via the dance floor   <  <  <

She passionately creates intentional, ritualistic dance experiences. Embodiment over substances to awaken deep states of being and connecting with ourselves, each other,
and the beyond human world.  
based in New York, Keena Maya is, so that we may be.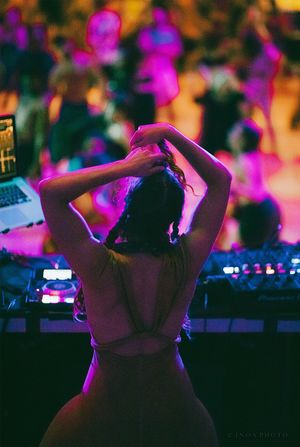 Highlight DJ Performances 2018 - present : 
NYC Ecstatic Dance, Judson Church, New York (NY) 
Collective BAE, The Sultan Room, New York (NY) 
JunXion, The Knockdown Center, New York (NY)
Collective BAE, The Reliquarium, Providence (RI) 
Sun Dance Moon Dance, Mexico City (Mexico) 
Dance Church, Playa del Carmen (Mexico) 
Impulse Festival, Poitiers (France) 
The Get Down, House of Yes, New York (NY) 
 Wonderwheel Recordings x Collective BAE @ House of Yes, New York (NY) 
 Wonderwheel Recordings x Collective BAE @ The Good Room, New York (NY) 
Tibet House Benefit Concert Dinner @ Ziegfeld Ballroom, New York (NY) 
Secret Social Club Halloween, New York (NY)
Dance Beyond Campout, Tolland (MA) 
Dance Beyond Retreat, Catskills (NY) 
Dance Medicine Philly Campout,  Pocono Mountains (PA) 
Ecstatic Dance, Washington DC
Ecstatic Dance, Charleston 
Ecstatic Dance, Hudson Valley 
+ many boat parties, art openings, house parties, dinner parties, birthday parties